Join us for our next
LWSG meeting:
Date: Mar. 21, 2023
Time: 7:30 pm
Location: LAC Bldg.,
26770—29th Ave., Aldergrove (IN PERSON)
Want to learn how to spin? Don't know where to start?
Please join us for an in-person Spin-In at our new location at the Langley Arts Council building in Aldergrove. (26770 29th Avenue, Aldergrove, BC)
Bring your wheels, spindles, questions, and curiosity. Experienced spinners willing to teach others will be present. We are encouraging new members to join in the fun and get started on their spinning journey.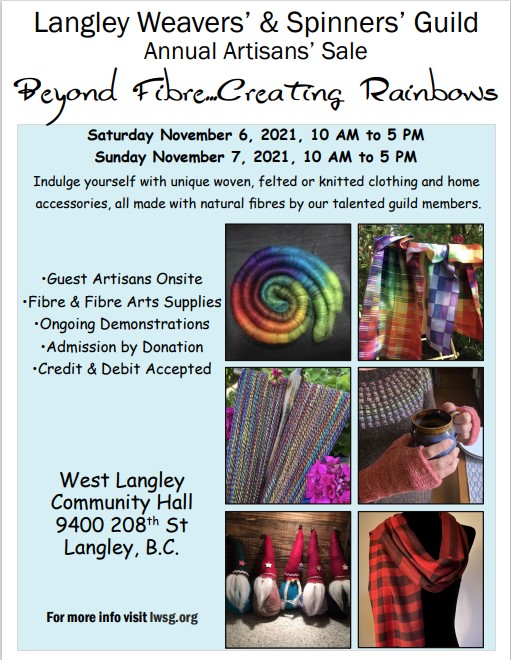 Overflow parking for our Fall Sale is located on 93rd Avenue which is just south of West Langley Hall. From 93rd Avenue, take a short walk down 209 Street. At the end of 209th, there is a walkway which connects to the Hall's parking lot.